Our Vision and Goals
Our vision is to enhance the care of children and adolescents with cancer, through the clinical development of new therapies, tests and interventions to improve outcomes for children with the most aggressive cancers.
KOALA collaborates with international experts to facilitate the delivery of cutting edge medical treatment at hospitals around Australia and New Zealand.
Our People
Professor David Ziegler
Director
Prof Ziegler is a paediatric oncologist at the Kids Cancer Centre, Sydney Children's Hospital, Randwick. He treats children with all types of cancer and sub-specialises in childhood brain cancers, including malignant gliomas, DIPG and medulloblastomas. Prof Ziegler is the Group Leader of Brain Tumour Program at Children's Cancer Institute, head of Neuro-Oncology and clinical trials at the Kids Cancer Centre, Sydney Children's Hospital.
Prof Ziegler's primary research interest is novel targeted therapies for the most aggressive childhood cancers, with a goal of rapid translation from laboratory to clinic.
He has been instrumental in establishing KOALA to promote bench to bedside medicine, early phase paediatric oncology trials and precision medicine in Australia and New Zealand
Laura Mitchell
Clinical Trials Manager
Laura joined KOALA as the Clinical Trials Manager in 2022. In this role, Laura works collaboratively with key stakeholders to advance the research being undertaken by the KOALA National Coordinating Centre.
Laura brings extensive experience in Australasian clinical and psychosocial research, having previously coordinated large Australian and New Zealand cardiology and respiratory studies. She brings a passion for improving the lives of children, young people, and their families when faced with a childhood cancer diagnosis.
Laura holds a Bachelor of Applied Science (Occupational Therapy)(Honours, Class I) from the University of Sydney. Laura worked clinically as a paediatric occupational therapist at Sydney Children's Hospital, and as a community mental health clinician.
Lily Wong
National Study Coordinator
Lily Wong has over 10 years of experience in clinical research, quality and regulatory affairs for pharmaceuticals and medical devices. She holds a Bachelor of Engineering (Biomedical), Bachelor of Commerce (Accounting and Finance) and a Master of Public Health.
Lily has worked previously as a study coordinator in cardiology and ophthalmology trials. She joined KOALA in 2018 and is passionate about improving health outcomes for children with cancer. Lily is currently the National Study Coordinator for LEVI'S CATCH, GALLANT and INFORM2 studies.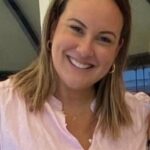 Emma Murphy
National Study Coordinator
Emma began her career in clinical research in 2008 as a Clinical Trial Assistant and was soon promoted to the role of Clinical Trial Coordinator (CTC).
Emma has continued to expand her knowledge in clinical trials by undertaking numerous courses and has extensive experience as a CTC at multiple Medical Research Institutions. Emma brings a breadth of knowledge having worked in Phase I – IV clinical trials across a multitude of therapeutic areas including Healthy Volunteer Trials, Vaccines, Sleep and Respiratory Health, and Adult Oncology.
In 2018, Emma found her passion working in Paediatric Oncology Trials specifically focusing on Precision Medicine. She has continued to work and develop her career within the area ever since. She is currently the National Study Coordinator of the Precision Medicine for Children with Cancer (PRISM) study, The ASSET Study, and the Acute Leukaemia Registry.
Joanne Chuah
National Study Coordinator
Joanne is a National Study Coordinator at KOALA. She is responsible for the project management of multiple international and national trials for paediatric neuroblastoma and brain tumours. She has extensive knowledge and experience in the trial activities from research concept development to end of trial. She has contributed to the success of trials being conducted in accordance with the protocol, standard operating procedures, good clinical practice and other applicable regulations.
Anna Kenny
National Study Coordinator
Anna completed a Bachelors of Bioscience (Honours) degree from the University of Limerick, Ireland in 2019. Through this degree, Anna learned about the drug development process, clinical trial framework and current trends in biotechnology.
After completing an internship at Regeneron Pharmaceuticals where she worked in Quality Control, she began her career in clinical research in 2019 as a Clinical Research Coordinator. During this time she managed several clinical trials from start up through to close out. Through this role, Anna was exposed to many areas of clinical research and gained experience and knowledge in clinical trial operations.
She later joined Eli Lilly where she worked as an Implementation Manager of clinical services and capabilities. During this time, Anna used her clinical trial experience to successfully manage services such as Mobile Healthcare and Telemedicine.
Anna joined KOALA in 2022 where she works as the National Study Coordinator for the ZERO Program and PREDICT. She thoroughly enjoys working in the clinical trial industry as it gives an opportunity to make a difference in patients lives.
Ciara Tremblay
National Study Coordinator
Ciara joined KOALA in 2022 bringing multicentre clinical research experience from SickKids Hospital in Toronto, Canada.
Ciara started her research career in Critical Care Medicine working on observational studies. Ciara stepped into a Clinical Research Project Management role for a national multicentre randomised control trial evaluating the impact of resident duty hours on adult patient safety, and resident wellbeing and education. She later became the Project Manager of the HARM2 Evaluated study, looking at observational adverse event data in hospitalised patients. Prior to working in clinical research, Ciara was involved in launching the first fully integrated electronic health record in Canada.
Ciara holds a Bachelor of Science degree majoring in microbiology from the University of Victoria on Vancouver Island.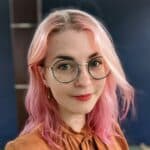 Emma Robinson
National Study Coordinator
Emma started at KOALA in May, 2023. She comes from a background of research administration, having previously worked as a Research and Awards Officer.
Emma has a Bachelor of Science with a major in Biomedical Science and enjoys working in a role that allows her to combine her science background with her administrative and organisational skills. She has a keen interest in the promotion of disease awareness and research funding, having lived with Crohn's disease for over 20 years.
Outside of work Emma enjoys swing dancing, vintage fashion, and aerial lyra.